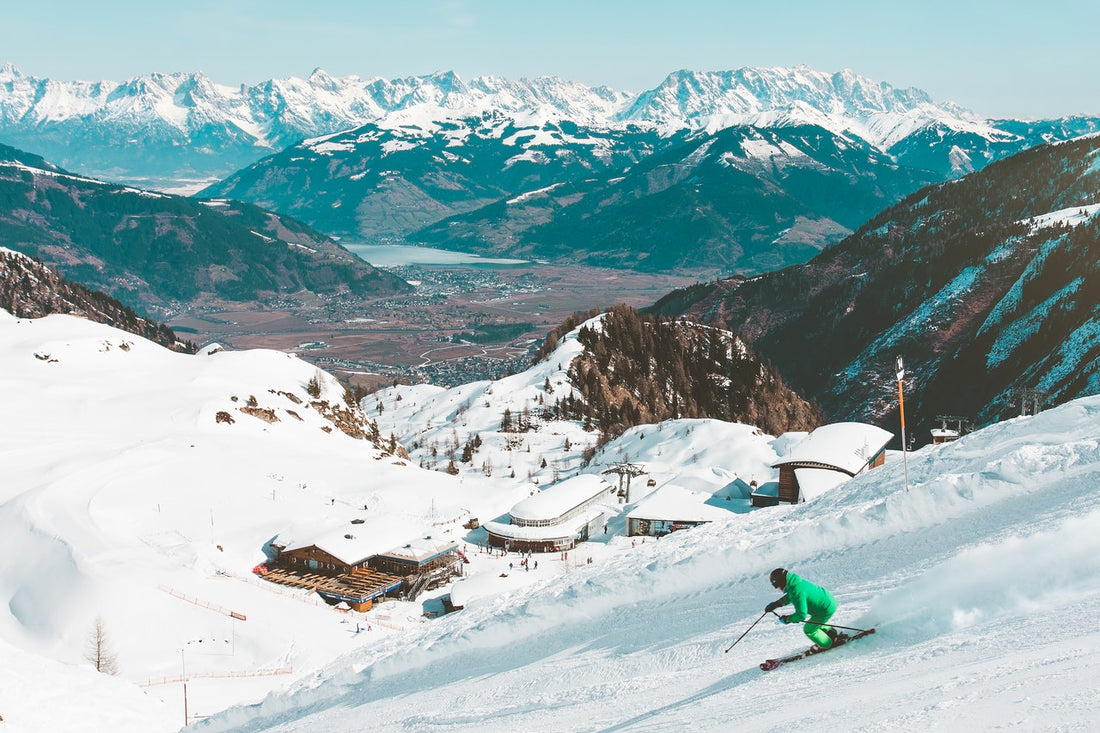 How To Plan the Perfect First Ski or Snowboard? 
Whether this is your first time skiing or travelling beyond your hometown hill, a destination ski vacation is an experience that is one of a kind. It would be a trip you remember for the rest of your life.
This article will discuss how to plan the perfect first ski or snowboard? So read this post thoroughly. You will get the best idea about it.  
Winter indeed gets a lot of attention because of the holidays, but it's also the best time of year to rack up chairlift rides, carve through new snow, and go straight from the slopes to the bars for some aprés-ski. 
You could have heard from a friend about their excitement when coasting downhill, or you might have seen a video of experts competing down the mountain. 
Whatever drew you to skiing or snowboarding in the first place, winter will present itself to you freshly and excitingly. However, before you get in the car and head for the mountains, there are a few things you need to do to make preparations for your first time skiing or snowboarding:
Here are the tips for planning the perfect ski or snowboarding vacation.
1. Choose your location
Choosing where you want to go on your ski vacation is the first step in planning. It's also the part of the process that's arguably the most exciting. To understand what each one has to offer, it is in your best interest to do extensive research on your destination, whether it be the Rocky Mountains in Colorado or the Alps in France. 
If you are going to travel with other people who are new to skiing or if you are a beginner skier, you should look into the places that offer beginner-friendly slopes or lessons. In addition, your chosen location should provide a wide variety of après-ski activities and shopping opportunities for when you are not on the slopes.
2. Reserve Your Accommodations
Many ski resorts provide on-site lodging that can be combined with lift tickets or passes for other activities, which can be helpful if you're trying to figure out how to plan an affordable ski vacation. 
When it comes time to finally book your flights and accommodations, investigating these options for booking them as a package could save you additional money. 
Make sure to book your tickets in advance for any additional activities, such as a snowmobile tour or ice skating, that you are interested in doing so that you can guarantee a spot for yourself.
3. Prepare your bags
The time has come to start packing your bags, which is one of the last steps in planning a ski trip. Your departure date is getting closer. It is essential to check that nothing is forgotten at home, including clothing for off the mountain and ski gear. 
Utilize this suggested packing list as a point of reference to ensure you bring everything you might require for your trip. Snowboarding packing essentials
4. Ship your Ski Luggage in advance.
The worst possible way to begin a winter vacation is to lug all of your bulky winter gear to and from the airport. But how can you ensure this doesn't happen when you go skiing? Shipping is the correct answer. 
Do not give in to the temptation of leaving your gear at home to avoid the hassles of travelling via an airport. With the help of Ship Skis, you won't have to worry about carrying, checking, or claiming your luggage because your skis, snowboards, and other items will be delivered directly to your destination.
5. Dress for the weather
Before leaving the house, it is a good idea to check the weather report and know how chilly it will be. Then, dress in layers, with a base layer, a layer in the middle, and an outer layer, so that you may adjust the number of clothes you wear depending on your activity level and the temperature outside.
Check our collections : Ski & Snowboarding Hoodies, DryRide Ski jacket
6. Enjoy Your Destination
If you've decided to ship your skis and snowboard before you leave, all you have to do when you get to your destination is check in, and your winter gear will be waiting for you. Put on your ski boots, fasten the buckles on your skis, and get ready to hit the slopes. 
Final Verdict:
In this article, we have discussed some points that would help you in planning the perfect first ski or snowboard vacation. A vacation at a ski resort might be just what the doctor ordered for you. However, knowing where to begin cannot be easy if you have never gone skiing or snowboarding. If you are looking for some snowboarding/ski lessons check :  Top Ski & Snowboarding Lessons in Utah