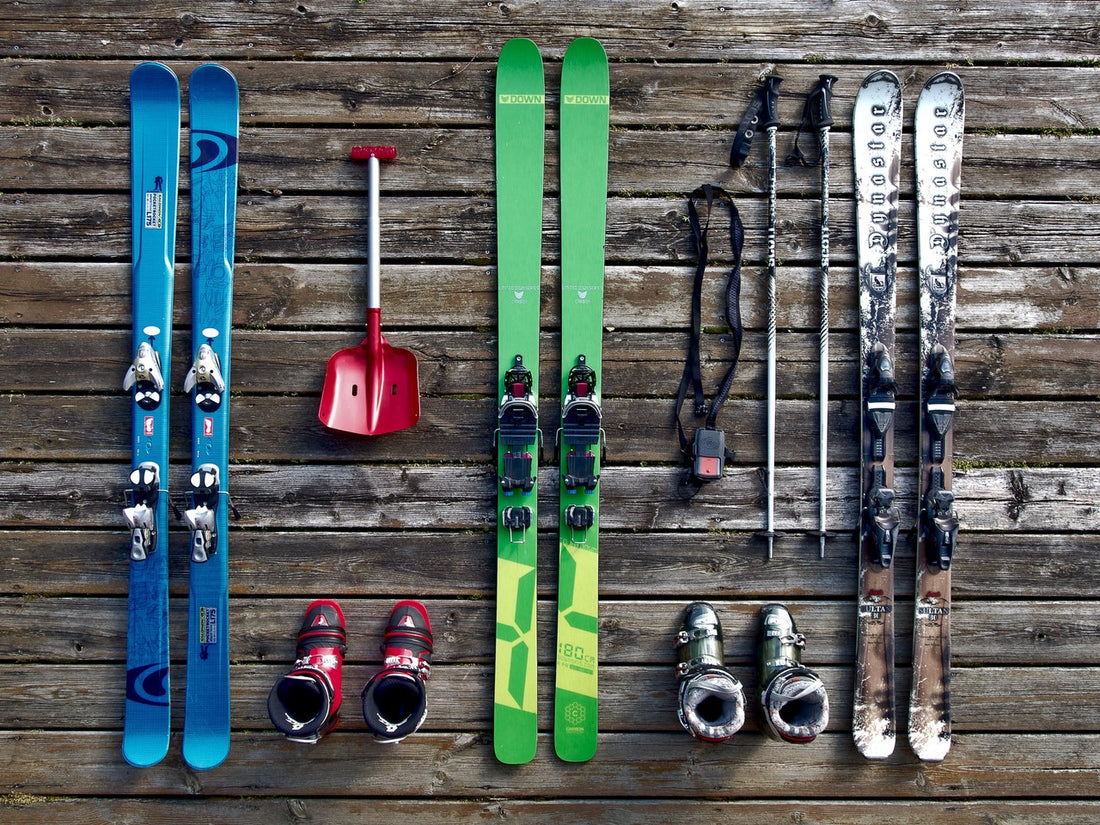 What Shoes to Wear for Ski? Best Footwear for Ski Trips
Many people invest a lot of time and attention in finding the best skis but far less time and effort in finding the best ski shoes. It is comprehensible. Using the right Ski boot is essential to avoid pain & discomfort while skiing. 
Some warm, comfy, almost cuddly boots provide the exact performance you want. We worked on sub-zero mountain mornings (and some wonderfully balmy spring days) to determine the ideal ski boots for each kind of skier.
Here are some key features to consider while choosing a ski boot.
1. Waterproof
There will probably be snow throughout your ski vacation, and you should expect to walk through a lot of snow or slushy puddles in the town. Trainers or everyday shoes will not do. 
In regular shoes, your feet will quickly get completely wet; soaking your socks is not nice when you attempt to put on your ski boots and get them wet.
Thanks to incredible waterproof fabrics like Gore-Tex®, your boot can now breathe and drain away sweat while being completely waterproof. Ski trips require waterproof boots to keep you dry, warm, and comfortable throughout the day, regardless of how much snow is falling.
2. Grip
In addition to absorbing water quickly, most shoes and trainers lack the grip necessary to maintain your balance when walking around the city, on and off the pavement, across icy spots, and through snow drifts. You not only have to deal with conditions prone to slipping, but you also may have to carry your skis over your shoulder, adding additional weight.
3. Warmth
It should be no surprise that ski towns are frigid places to live. Thick insulation is required to keep your feet warm. In the freezing weather of the mountains, the inside fleece lining and padding of your shoes will insulate your feet and keep you warm.
Best Footwear for Ski Trips:
Here are some best footwear for ski trips:
1. Tecnica Mach1 MV 120 - Best Overall Men's Ski Boot
Many brands highlight the adjustability of their boots' fit as one of their products' most essential features. Very few go to the extent that Tecnica has with their much-beloved Mach1 series. 
You will get an extremely adjustable liner as well as a polyether shell that is not only durable but also relatively lightweight. However, this shell may be punched, ground, and otherwise manipulated by a boot fitter to conform to the anatomical shape of your foot. 
In addition, due to an increased focus in the market on medium- and high-volume boots, the most recent iteration of the Mach1 120 is now available in various lasts that is the best in its category. These last include low (98mm), medium (100mm), and high-volume (103mm) widths.
You already have a market-leading product if you provide a diverse selection of lasts and outstanding customization options for both the shell and the liner.
Pros:
Exceptional fit customization

All-around performance.

cuff with a quick-release cam strap
Cons:
2. Atomic Hawx Prime 130S G.W. - Excellent Value for Developing Skiers
Are you seeking more aggressive boots or comfy all-day footwear without breaking the bank? In a moldable polyurethane shell, the Atomic Hawx Prime provides spacious comfort. The Prime's 130 flex rating places it in the pack's centre among boots with a similar stiffness. 
Using Thinsulate technology, the Mimic adjustable lining remains warm in subfreezing temperatures. The quick-release cam strap was our favourite feature, but it was not as user-friendly as other models evaluated. In addition, we preferred the Grip Walk outsoles for walking to the lifts.
Pros:
Rapid-release cam buckle

P.U. construction

Grip Walk
Cons:
3. Dalbello Panterra 120 I.D. - Great value for large feet
The Panterra is an excellent boot for skiers who cover all aspects of the mountain since it has a convenient stroll mode and a sleek three-piece shell. 
Moreover, the lowest section is rigid to provide consistent power transmission. In contrast, the top section, which is somewhat more forgiving and bends smoothly to absorb impacts in bumpy terrain or off-trail, is relatively rigid. 
In addition, the high-quality I.D. liners are a genuine treat: they are soft, light, and resistant to packing out, and they locate themselves in the optimal zone of warmth and support. The result is a boot that is versatile enough to be used for a variety of activities, from skiing on corduroy to trekking through the side-country.
Pros:
Wide last range

Walk mode

Very warm
Cons:
Extra tips for keeping your feet warm.
Thinner socks are preferable to thicker ones since the thicker ones tend to bunch up and become wet sponges after soaking up moisture. In addition, if the front-entry boots you are wearing seem too restrictive, or if your toes are becoming colder than they should be, release the buckle located over the top of your foot.
If it is overly tight, that one might put pressure on the dorsal pedal artery, reducing the blood flow to your toes. In most cases, you can loosen it up (or utilize the micro-adjust option found on better boots) without affecting how the boot fits overall.