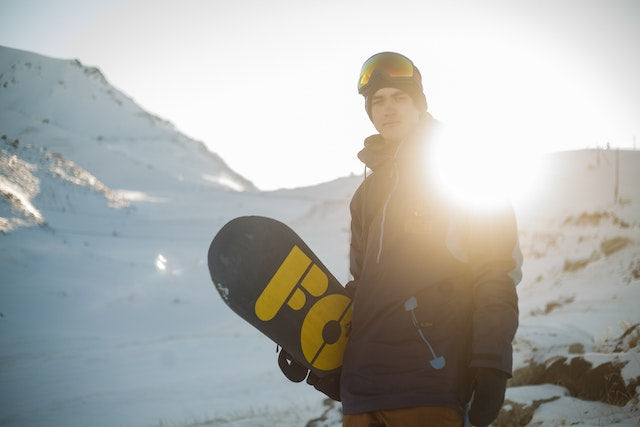 The Mental Health Benefits of Skiing and Snowboarding
Skiing and snowboarding are popular winter sports that provide not only a fun and exciting outdoor activity but also have numerous benefits for mental health. These benefits are often overlooked, but they are crucial in improving overall well-being. In this article, we will explore the positive impact that skiing and snowboarding can have on mental health, including stress relief and increased happiness.
Stress Relief
One of the biggest benefits of skiing and snowboarding is stress relief. Many people find that the physical and mental challenge of skiing and snowboarding helps them forget about their daily stressors. It requires concentration and focus, which can help to clear the mind and provide a temporary escape from the stress of everyday life. Additionally, the fresh mountain air and breathtaking scenery can also provide a calming and soothing environment.
Increased Happiness
Another way that skiing and snowboarding can benefit mental health is by increasing happiness. The rush of adrenaline from skiing down the slopes or performing tricks on a snowboard can provide a natural high that is both exhilarating and satisfying. Furthermore, the social aspect of skiing and snowboarding also helps to boost happiness. Whether you are skiing or snowboarding with friends or family, it provides a great opportunity to connect with others and create memories that will last a lifetime.
Sense of Accomplishment and Confidence
Skiing and snowboarding can also improve mental health by providing a sense of accomplishment and confidence. Whether you are learning to ski or snowboard for the first time or pushing yourself to ski more challenging slopes, there is a sense of accomplishment that comes from achieving your goals and improving your skills. This can translate into improved confidence, both on and off the slopes.
Exercise and Fresh Air
Finally, skiing and snowboarding can be a great form of exercise. Regular exercise has been proven to improve mental health by reducing symptoms of depression and anxiety, improving mood, and increasing feelings of well-being. In addition, skiing and snowboarding can be a great way to get outside and enjoy the fresh air and natural beauty, which can also have a positive impact on mental health.
In conclusion, skiing and snowboarding are not only exciting winter sports but also provide numerous benefits for mental health. From stress relief to increased happiness and a sense of accomplishment, these sports can provide a much-needed escape from the stress of everyday life and improve overall well-being. So, next time you are planning a winter vacation, consider hitting the slopes and reaping the benefits of skiing and snowboarding for your mental health.