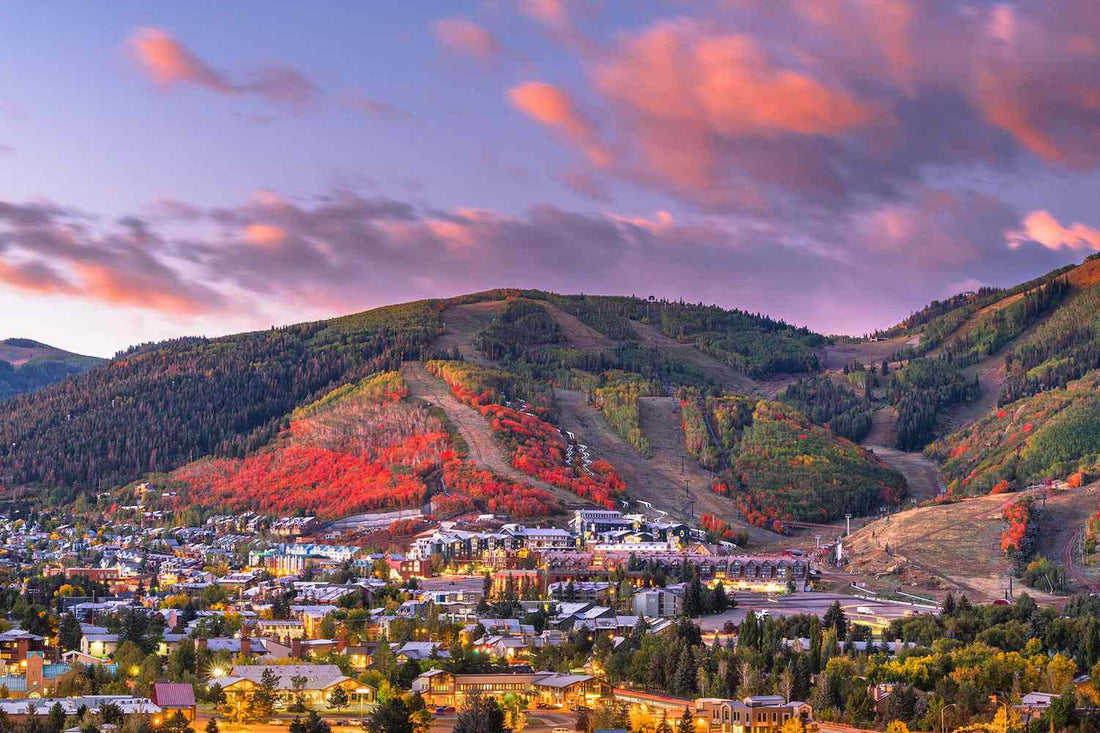 The Four Seasons of Utah: Year-Round Outdoor Activities for Families
Utah, known for its breathtaking landscapes, diverse terrain, and outdoor wonders, is a paradise for families seeking year-round adventure. From the snow-capped mountains of winter to the vibrant bloom of spring, the warm summers, and the colorful foliage of fall, Utah offers a wide array of activities that cater to all seasons. In this comprehensive guide, we'll delve into the four seasons of Utah, exploring the outdoor activities that families can enjoy throughout the year.
Winter Wonderland: Embrace the Snow
Utah's winters are a wonderland for those who love snow and cold-weather activities. The snow season typically starts in November and lasts until April, offering a plethora of activities for families to enjoy.
1. Skiing and Snowboarding
Utah boasts some of the best ski resorts in the world. Whether you're a seasoned pro or a newbie, there are slopes for every skill level. Resorts like Park City Mountain, Deer Valley, and Snowbird provide family-friendly terrain, lessons for beginners, and thrilling runs for experts.
2. Snowshoeing and Cross-Country Skiing
For a more serene snow experience, consider snowshoeing or cross-country skiing. These activities allow your family to explore the winter wonderland at a slower pace. Trails in the Wasatch Mountains or national parks like Bryce Canyon offer breathtaking scenery.
3. Ice Skating
Many Utah cities set up outdoor ice rinks during the winter months. Lace up your skates and enjoy gliding on the ice with your loved ones. The Gallivan Center in downtown Salt Lake City and the Olympic Oval in Kearns are popular ice skating destinations.
4. Winter Hikes and Wildlife Viewing
Winter hiking in Utah's national parks can be a magical experience. Snow-dusted landscapes and the chance to spot wildlife create a unique adventure. Just remember to dress warmly and stay safe on the trails.
Spring Awakening: Nature in Bloom
Spring in Utah brings the awakening of nature and a host of outdoor activities suitable for families.
5. Spring Hiking
As the snow melts and the temperatures rise, hiking becomes a popular activity. Visit Arches National Park, Zion National Park, or the trails surrounding Salt Lake City to witness the vibrant spring bloom and unique rock formations.
6. Rafting and Kayaking
The spring runoff creates ideal conditions for rafting and kayaking. The Colorado River and Green River offer thrilling water adventures for families. Many tour operators provide guided trips that are suitable for all experience levels.
7. Mountain Biking
Spring is an excellent time to hit the mountain bike trails. Utah's varied terrain caters to riders of all skill levels. Moab, in particular, is known for its world-class mountain biking trails.
8. Wildlife Safaris
Spring is the breeding season for many of Utah's wildlife. Take a guided wildlife safari to spot animals like mule deer, elk, and even bison in their natural habitats.
Summer Delights: Sun and Adventure
Utah's summers are characterized by warm weather and endless opportunities for outdoor fun.
9. Camping and Stargazing
Camping under the starry Utah skies is a unique experience. National and state parks like Bryce Canyon and Capitol Reef offer campgrounds with stunning celestial views.
10. Horseback Riding
Explore Utah's landscapes from a different perspective on horseback. Several ranches offer horseback riding experiences suitable for the entire family.
11. Hot Air Ballooning
Soar above Utah's red rock canyons and picturesque landscapes in a hot air balloon. This unforgettable experience is perfect for families seeking adventure and panoramic views.
12. Fishing and Boating
Cool off on hot summer days by enjoying water activities. Fish in Utah's lakes and rivers, or rent a boat and explore reservoirs like Lake Powell. Don't forget your swimsuits for a refreshing dip.
Autumn's Canvas: A Symphony of Colors
As the days grow shorter and the temperatures drop, Utah's landscape transforms into a palette of autumn colors.
13. Scenic Drives
Take scenic drives through canyons and along mountain roads to witness the breathtaking autumn foliage. The Alpine Loop and the Nebo Loop Scenic Byway are popular routes.
14. Hiking and Biking
Autumn is an excellent time for hiking and biking, with cooler temperatures and colorful landscapes. Trails in the Uinta Mountains and around the Sundance Resort offer a stunning backdrop for your outdoor adventures.
15. Fall Festivals
Utah hosts a variety of fall festivals celebrating the harvest season. Consider attending events like the Midway Swiss Days, where you can enjoy local food, crafts, and entertainment.
16. Wildlife Watching
Autumn is also a prime time for wildlife watching. Observe animals like moose, deer, and wild turkeys as they prepare for the winter season.
Year-Round Family Adventures: Beyond the Seasons
While each season in Utah offers unique opportunities for outdoor family activities, there are year-round adventures that you can enjoy regardless of the weather.
17. National Park Exploration
Utah is home to five stunning national parks: Arches, Bryce Canyon, Canyonlands, Capitol Reef, and Zion. These parks provide a diverse range of experiences, from hiking and camping to stargazing and wildlife viewing. You can explore them throughout the year.
18. Geocaching
Embark on a modern treasure hunt with geocaching. Utah has numerous geocaches hidden in both urban and wilderness areas, making it a great family activity.
19. Rock Climbing
Utah is a rock climber's paradise with its varied rock formations. Whether you're a novice or a seasoned climber, you'll find suitable routes to conquer.
20. ATV and Off-Roading
The diverse terrain in Utah invites families to explore it via ATVs or off-road vehicles. Many areas have designated trails and guided tours for off-roading adventures.
Preparing for Utah's Year-Round Adventures
As you plan your family's year-round outdoor adventures in Utah, consider the following tips:
Check the Weather: Utah's weather can be quite variable, so make sure to pack appropriate clothing and gear for each season.
Respect the Environment: Always follow Leave No Trace principles and respect the environment to help preserve Utah's natural beauty for future generations.
Safety First: Prioritize safety during all activities, and be aware of any guidelines and regulations in national and state parks.
Plan and Book Ahead: Some activities and accommodations may require reservations, so plan and book well in advance.
Learn and Explore: Take the time to educate your family about the unique aspects of each season in Utah, from its geology to its wildlife.
Conclusion
Utah's four seasons offer endless opportunities for families to bond, explore, and create lasting memories. Whether you're skiing the slopes in winter, rafting the rivers in spring, basking in the summer sun, or reveling in the colors of autumn, Utah's outdoor adventures are a true treasure for families seeking year-round excitement in the heart of nature.
Prepare, pack your gear, and get ready to embark on your family's unforgettable journey through the diverse and stunning landscapes of Utah, where each season brings its unique charm and adventures to cherish.