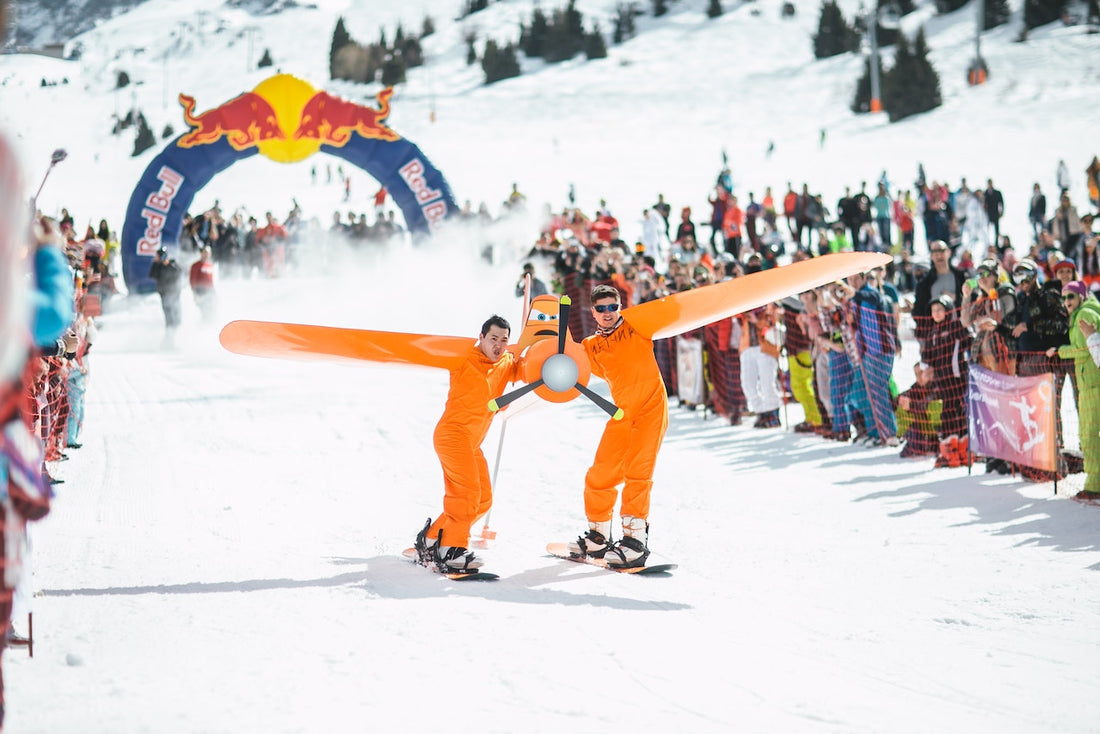 Snowboarding events happening around the world
Are you ready to experience the thrill of snowboarding on a global scale? From the majestic peaks of the Alps to the frigid slopes of the Arctic Circle, many fantastic snowboarding events are happening worldwide. In this blog post, we'll highlight some of the top snowboarding events you won't miss. From major competitions to local festivals, these events showcase the best of what snowboarding has to offer. So pack your bags and get ready to hit the slopes - it's time to experience the world of snowboarding like never before!
Toyota U.S. Grand Prix, Mammoth Mountain, California (Feb. 1-4)
Mammoth Mountain Ski Area is home to the Toyota U.S. Grand Prix, a snowboarding competition held in February on the Olympic Slope and Superpipe at California's Mammoth Mountain. The event is part of the FIS World Cup series, and it draws some of the best riders from around the globe to compete for points toward their end-of-season rankings.
World Snowboard Day, worldwide (December 21)
World Snowboard Day is an international celebration of the sport that occurs on December 21 every year. The day was created by snowboarders who wanted to show their appreciation for their favourite mountain and all of its inhabitants, both human and non-human. If you've never been to a World Snowboard Day event, it's worth checking out. You'll learn a little more about your favourite places to ride and meet new riders worldwide!
Burton US Open, Vail, Colorado
The Burton US Open is the largest snowboarding competition in the world. It was first held in 1989 and now attracts over 300 athletes from around the globe.
Vail Ski Resort, located in Vail, Colorado, hosts this four-star FIS World Cup competition annually in April. You can watch some of your favourite snowboarders perform their best tricks during this event. At the same time, they compete against each other on various slopes and jumps.
X Games
The X Games are a major international action sports event held in several locations throughout the year. The events include skateboarding, snowboarding, BMX and motocross.
The X Games are owned and operated by ESPN, and they also own the name 'X Games. In addition to their flagship competition series consisting of summer games that take place in August/September (Summer X Games), winter games that occur in January/February (Winter X Games) and spring game which takes place in April (Spring X Games), they hold smaller competitions throughout the year such as Masters of Dirt, Dew Tour and Winter Dew Tour.
The Arctic Challenge - Norway
The competition is held in Tromsø, Norway. It's the northernmost city in the world and is just 16 miles south of the Arctic Circle.
The competition takes place on the first weekend of March every year.
It's a part of the FIS World Cup tour and has been taking place since 1984. There are events for men and women competing separately in parallel slalom races on Friday, classic races on Saturday and giant slalom races on Sunday.
Red Bull Double Pipe
The Red Bull Double Pipe takes place in Aspen, Colorado.
The event features four skiers and snowboarders who compete head-to-head, dropping into a pair of side-by-side halfpipes simultaneously.
This competition has a unique format, so it's worth checking out if you're looking for something different.
Air & Style
The Air & Style is a snowboarding competition held in February. The event is hosted in Innsbruck, Austria and features big air, slopestyle, and halfpipe competitions for both men and women. It's known as "the most progressive snowboard contest on earth" because of its high difficulty level.
Conclusion
Snowboarding is one of the most exciting sports in the world, and there are many opportunities to watch it. If you're looking for an exciting competition to attend, this article helps!