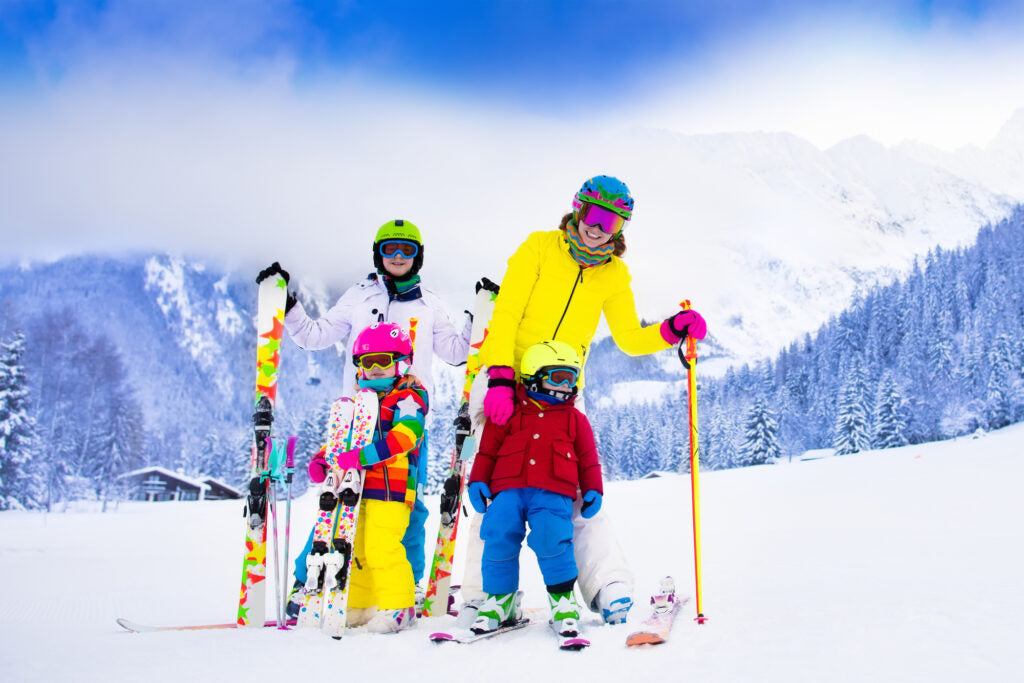 Skiing and Snowboarding in Utah: Tips for a Family Winter Adventure
Utah, a winter wonderland renowned for its picturesque ski resorts and stunning alpine scenery, is the perfect destination for a family winter adventure. With a plethora of resorts, each offering its unique charm and terrain, planning a trip to Utah is an exciting prospect for families. In this comprehensive guide, we'll take you through the essentials of planning a family winter adventure in Utah, ensuring that your experience is filled with joy, safety, and unforgettable moments.
1. Choosing the Right Resort
Utah's diverse selection of ski resorts offers an array of experiences, making the choice of the right resort a critical decision. Consider the following factors when selecting a resort for your family winter adventure:
Location: The location of the resort can significantly impact your trip's convenience. Resorts close to major cities and airports, such as Park City Mountain near Salt Lake City, are easily accessible, reducing travel time and fatigue.
Terrain Variety: Look for a resort that provides terrain suitable for different skill levels. Resorts like Park City Mountain, Deer Valley, and Snowbird offer a wide range of runs, from gentle slopes for beginners to challenging trails for more experienced skiers and snowboarders.
Family-Friendly Amenities: Resorts that prioritize family-friendly amenities enhance the overall experience. For example, Park City Mountain is known for its dedicated family zones, which include features like magic carpets and interactive learning areas designed to make children's first experiences on the slopes comfortable and enjoyable.
2. Accommodations
Choosing the right accommodations is essential to ensure a smooth and enjoyable family winter adventure. Here are some considerations:
Proximity to the Resort: Select accommodations that are close to the resort, allowing for easy access to the slopes. Many resorts offer on-site lodging, but you can also find vacation rentals and family-friendly hotels in the vicinity.
Convenient Amenities: Look for accommodations that provide amenities suitable for families. Features like fully equipped kitchens can be especially valuable for preparing family meals, and common areas provide spaces for relaxation and bonding.
3. Ski and Snowboard Lessons
Ski and snowboard lessons are invaluable for beginners and children. When choosing a resort, ensure it offers quality lessons with specialized instructors for children. For example, resorts like Park City Mountain have excellent ski schools that provide group or private lessons. These lessons provide a structured and safe environment for kids and adults to build their skills on the slopes.
4. Gear Rentals
Renting gear is a cost-effective solution, particularly if you're new to the sport or prefer not to transport your equipment. When renting, ensure that the rental shop offers well-maintained gear, and make sure everything fits comfortably and securely.
5. Dressing for Success
Dressing appropriately for the cold Utah winters is essential to staying comfortable on the slopes. Here's a breakdown of what to consider:
Layer Clothing: Dressing in layers is essential for regulating body temperature. Start with a moisture-wicking base layer to keep sweat away from the skin. Add insulation layers for warmth, and finish with a waterproof and breathable outer layer to keep dry in snowy conditions.
Accessories: Don't overlook important accessories like gloves, hats, and goggles. Keeping extremities warm and protecting your eyes from wind and glare is crucial for an enjoyable day on the mountain.
6. Safety First
Prioritizing safety on the slopes is paramount, especially when skiing or snowboarding with your family. Teach your children the importance of:
Helmets: Wearing helmets is a non-negotiable safety measure. Make sure every family member has a properly fitting helmet that meets safety standards.
Observing Trail Signs: Familiarize yourself and your family with trail signs and symbols to understand the difficulty levels and any safety warnings.
Staying Within Skill Levels: Encourage your family to ski or snowboard within their skill levels and avoid trails that may be too challenging. Gradually progress to more difficult terrain as confidence grows.
7. Terrain Options
Utah's resorts offer a wide range of terrain to cater to various skill levels, making it ideal for families with diverse skiing and snowboarding abilities. For instance:
Beginner Terrain: Resorts typically offer gentle, green (beginner) runs for those new to the sport. These are ideal for practicing and building confidence. Resorts such as Park City Mountain provide extensive beginner areas.
Intermediate Terrain: Blue (intermediate) runs offer a step up in challenge, suitable for family members with some experience. These runs often provide a mix of easier and slightly more challenging sections.
Advanced Terrain: Resorts also have challenging terrain, including black diamond (expert) runs and terrain parks. More experienced family members can explore these options.
When choosing trails, ensure they match the abilities of all family members. Gradually progress to more challenging terrain as your family becomes more confident.
8. Family-Friendly Activities
While skiing and snowboarding are the primary attractions, Utah's resorts offer a host of family-friendly activities to add variety to your adventure. Consider options such as:
Snowshoeing: Many resorts offer guided snowshoeing tours, allowing your family to explore the winter landscape in a different way.
Ice Skating: Look for resorts with ice skating rinks, where you can enjoy the classic winter activity in a beautiful alpine setting.
Tubing: Tubing hills offer exhilarating, family-friendly fun. Resorts with tubing parks often provide equipment, so all you need to bring is your sense of adventure.
Snowmobiling: If your family seeks more excitement, consider snowmobiling tours in the surrounding areas. Experienced guides ensure safety while exploring the snowy wilderness.
9. Childcare Services
For families with young children who aren't yet ready to hit the slopes, inquire about childcare services available at the resort. These services often include indoor activities and supervision, ensuring that your little ones are safe and entertained while you enjoy your winter adventure.
10. Plan Breaks
An essential part of a successful family winter adventure is planning breaks. Be mindful of everyone's energy levels and physical stamina, particularly if you have younger family members. Make time to:
Warm Up: Breaks in the lodge are perfect for warming up, especially if the weather is particularly cold. Enjoy a hot cocoa by the fireplace and let everyone defrost.
Have Lunch: Ensure you have a hearty and nutritious meal during your break. Ski resorts have dining options that cater to various tastes.
Taking regular breaks keeps everyone comfortable and well-rested, allowing you to enjoy a full day on the slopes.
11. Explore Beyond the Slopes
Utah's natural beauty extends far beyond the ski resorts. Make the most of your visit by planning side trips to explore the state's national parks, take a scenic drive through picturesque landscapes, or engage in unique winter activities like dog sledding or snowshoeing in the surrounding wilderness.
12. Capture the Moments
Document your family's adventure with photos and videos. These memories will be cherished for years to come. Capture moments of triumph as your children conquer their first runs, their smiles as they play in the snow, and the joy of your entire family as you explore the beautiful mountain landscape.
13. Apres-Ski Fun
After an exhilarating day on the mountain, explore the apres-ski scene at the resort. Many resorts offer family-friendly apres-ski activities, from live music to cozy bonfires, where you can relax, socialize, and share the highlights of your day.
14. Embrace the Local Culture
Utah's ski towns often have unique local cultures and traditions. Embrace these experiences to get a full sense of the community and heritage:
Dining: Enjoy local cuisine at restaurants and eateries that showcase the flavors of the region. From hearty mountain fare to international delicacies, explore the culinary scene.
Arts and Culture: Some ski towns are vibrant hubs for arts and culture. Places like Park City boast galleries, theaters, and cultural events that can add depth to your family's experience.
Conclusion: A Winter Adventure to Remember
Skiing and snowboarding in Utah offer the perfect setting for a memorable family winter adventure. By choosing the right resort, prioritizing safety, and exploring all the family-friendly activities and options, your trip to Utah's winter wonderland can become an unforgettable experience that your family will cherish for years to come.
Utah's stunning alpine scenery, combined with the thrill of winter sports and the warmth of family togetherness, create the perfect recipe for a winter adventure that will leave lasting impressions and cherished memories for you and your loved ones. So, pack your gear, gather your family, and prepare for an incredible winter adventure in the heart of Utah's snow-covered paradise.