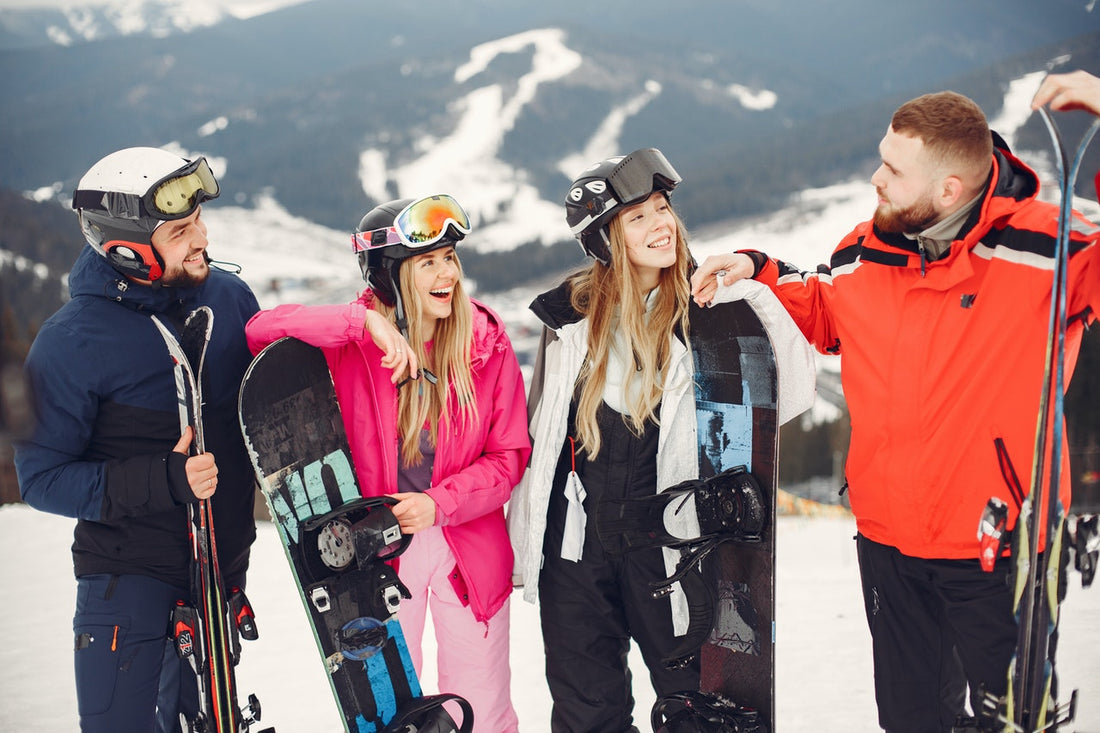 Ski Passes to practice and learn to ski and snowboarding
Are you planning to learn skiing or snowboarding soon? You can get discounted skiing and snowboarding passes for your upcoming winter vacation. This article will help you find budget ski passes that allow you to practice skiing or snowboarding.
Here is the list:-
1. Colorado Ski Country USA
Colorado Ski Country USA is a non-profit organization located in Denver, United States, founded with a mission to grow the sport of ski and other winter activities in the state of Colorado.
It consists of a group of Colorado ski resorts. The association has more than 4,000 acres of skiable terrain, making it the largest ski resort group in the country. There are more than 60 lifts at its 14 resorts, with an annual snowfall average of 500 inches.
They offer various Ski passes and a Ski passport program that matches the needs of all types of people. Whether you want to learn or practice skiing, you can find the one that suits you.
2. Ski the 4-County Pass
Ski the 4-County Pass is an excellent value for all skiers, no matter their skill level. This Pass is good for skiing in Summit County, Vail, Breckenridge and Keystone. The Pass can be used from November 1st through April 30th (skiing season).
The ski the 4-County Pass costs $699 and includes daily lift tickets and other unique benefits such as discounts at local restaurants and shops, complimentary transportation between resorts on the weekends with ski or snowboard rentals included (certain restrictions apply), discounts on lodging at participating properties and much more!
3. Ski Utah Passport program
Suppose you are not a regular skier or snowboarder looking for a more budget-friendly ski pass for a short period. In that case, you should check the Ski Utah Passport program, which costs $49 for 45 Days (4th, 5th & 6th-grade passport.)
The passport costs $49 and provides all grades with 3 days at each of Utah's 15 resorts. 
It includes discounts on ski and snowboard lessons, equipment rental and attractions.
You can find more about Ski Utah Passport program from the following link: Ski Utah Passport program
4. Ski BOGO Card
Another way to save money on your Ski pass is to get a BOGO CARD. A BOGO card or a Buy One Get One ski pass allows you to buy one ski pass at the regular price and get another one for free. To take advantage of this offer, you must present your BOGO card at the ticket counter when purchasing tickets.
One important thing to note is that different types of BOGO cards depend on the resort you visit. Some are valid only for specific days and times. In contrast, others can be used any time during the winter (November through April). What we did was to find out what type of BOGO card we could get based on our location and then purchase it online directly from their official website or call center so that we won't have any problems once we're there.
5. Ski and Ride School Lessons by Mt. Bachelor's
Mt. Bachelor's Ski and ride school lessons are available for all ages. For children, group lessons are in effect from the age of five. At the same time, private lessons are also available to those over eight. Adults can choose between group or private lessons at any age.
Group and private ski and snowboard instruction is also offered for all levels -- beginner through advanced -- and specialty programs such as women's clinics, expert sessions and multi-day camps. 
Mt. Bachelors offers many activities and lessons in both winter and spring. They offer programs for absolute beginners, intermediates and pros. Check out more: Mt. Bachelor's
Conclusion
Skiing and snowboarding are great activities for the winter, and it's easy to do them with a ski pass. Ski passes allow you to explore different Colorado or Utah areas without worrying about renting equipment or paying for lift tickets. There are many options available, so make sure you choose wisely when choosing your Pass!