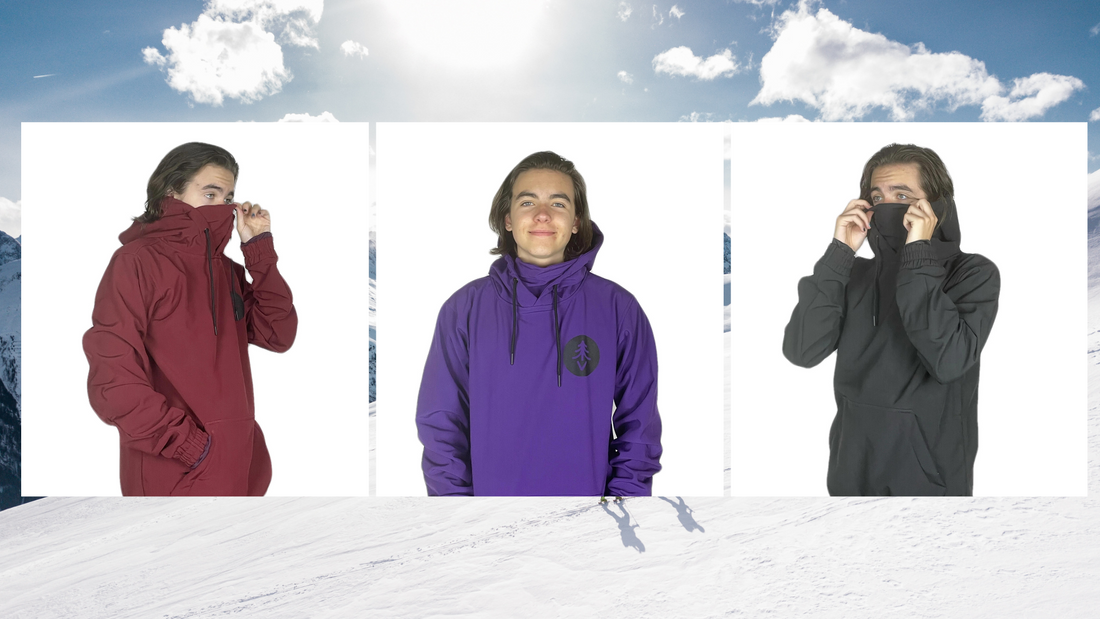 Ski Jacket by Treevy - Price, features & specifications.
The Treevy Ski Jacket is a lightweight, waterproof, breathable jacket designed to keep you warm during winter. It also has a hooded design and zipped pockets for added storage space.
Lightweight & waterproof
The Treevy Ski Jacket is lightweight and waterproof, making it an excellent choice for recreational skiers and mountaineers. It's easy to carry around, pack up and store away when not in use.
The ski jacket also has a stretchy material along the back of your arms that will keep you comfortable while skiing down hills or riding on lifts—and if you're looking for something with more coverage than this one (for example, if you plan on wearing long pants), there are  pockets in front: enough for gloves or mitts; and perfect for sunglasses or earphones.
Breathable
The breathable fabrics of the Treevy Ski Jacket will allow air to pass through them, keeping you warm and dry. Breathable materials are more effective at keeping your body comfortable than non-breathable materials. This is because they allow perspiration to evaporate more quickly without affecting their ability to keep you warm and comfortable.
The main reason most people buy a ski jacket is that it's designed for outdoor activities like skiing or snowboarding, so it needs to be able to keep up with all those activities while still being comfortable enough to wear them!
Hooded
The Treevy ski jacket is an excellent choice for anyone looking for good quality, affordable jacket. It has been made from 100% polyester and has a waterproof membrane. The fleece lining on the hood helps keep out wind and rain while providing warmth when it's cold outside.
Warmth
Warmth is a measure of how well the jacket keeps you warm. A warm jacket will keep you warm even when wet, as long as its waterproof material allows water to pass through. So compared to other types of outerwear, ski jackets have high insulation levels and are more effective at keeping out the cold weather than other types of clothing. Warmth can be measured in different ways:
Thermal insulation - This measures how well heat is trapped inside a material or object by measuring how much energy it takes for that object/material to lose heat when exposed at certain temperatures (e.g., 15°C).

Windproofness - This measures how much protection an item provides against wind blowing against it during outdoor activities such as skiing or cycling..
FABRIC COMPOSITION AND TECHNOLOGY
The Treevy Ski Jacket is made of a water-repellent, breathable softshell fabric.
The jacket also has reflective details that make it easier for motorists to see you in low light conditions to avoid hitting you while driving around town at night!
Design & Variants
We have designed three designs on the back of the ski jacket. The first is a demon, the second a Cthulhu and the third Cthulhu in green colour. These designs are available in black, purple and maroon colour jackets.
Care Instructions
Machine wash cold, with like colours.

Do not bleach.

Do not tumble dry.

Iron on low heat if necessary, or to remove creases; do not iron decoration.
Suit up for the cold weather with this jacket from Treevy.
The Treevy Ski Jacket is designed to keep you warm, dry and protected during the ski & snowboarding in cold weather. It's made with durable materials like  and super lightweight insulation that will keep you comfortable even at its lowest temperatures.
Price
We have made this jacket available for the best price possible. All the variants are available to buy from our store for 100$. 
If you are a new to Treevy, you can join the Treevy family with this link to get 20% OFF on your first online purchase. Join Treevy.
Buy Treevy Jacket for Skiing & snowboarding
Conclusion
We hope that you found this article helpful and that it helps you decide whether or not to buy the Treevy Ski Jacket. If you have any questions, feel free to contact us at support@treevy.com