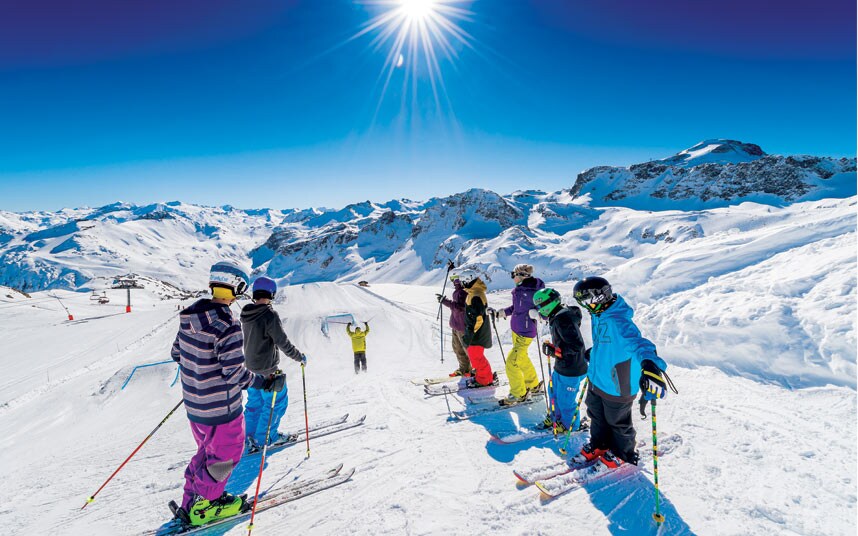 Get Your Heart Racing: The Most Thrilling Runs and Terrain Parks for Snowboarding and Skiing
Suppose you are an adrenaline junkie and love snowboarding and skiing. In that case, you know that the rush to hit a challenging run or tackle a problematic terrain park is unparalleled. The feeling of carving down the mountain or catching big air in the park is what makes these sports so exciting.
In this article, we'll look at some of the most thrilling runs and parks for snowboarding and skiing that will get your heart pumping and your adrenaline flowing.
The Most Thrilling Runs for Snowboarding and Skiing
Some runs are just too extreme for the faint of heart. These runs require experience, skill, and bravery to conquer. Here are some of the most challenging runs in different popular ski resorts across the world:
Corbet's Couloir - Jackson Hole, Wyoming, USA: This run is known as the "granddaddy of all ski runs" and requires a 10-20 foot drop into a narrow chute. It's steep, fast, and requires expert-level skiing or snowboarding skills.

La Grave - La Grave, France: This run is considered the most challenging off-piste skiing in the world, with narrow chutes, steep drops, and rocky terrain. It's not for the faint of heart.

The Streif - Kitzbühel, Austria: This run is the most feared downhill race in the world and is known for its steep drops, icy conditions, and high speeds. It's a challenge for even the most experienced skiers.
The Best Terrain Parks for Snowboarding and Skiing
Terrain parks are the perfect playground for those who prefer to catch big air and perform tricks. These parks feature jumps, rails, boxes, and other obstacles challenge riders' skills and creativity. Here are some of the best terrain parks in the world:
Mammoth Mountain - California, USA: This park is known for its size, with over 100 features, including jumps, rails, and boxes of all sizes. It's perfect for riders of all skill levels.

Snow Park - Queenstown, New Zealand: This park is considered one of the best in the southern hemisphere and features a halfpipe, jumps, rails, and a variety of other features. It's a famous training ground for professional snowboarders and skiers.

Keystone Resort - Colorado, USA: This park is known for its progressive features, including jumps and rails that increase in size and difficulty. It's perfect for riders who want to push their limits and improve their skills.
Safety Tips for Adrenaline Junkies
While snowboarding and skiing can be incredibly thrilling, they can also be dangerous if safety precautions are not taken. Here are some safety tips to keep in mind:
Always wear a helmet and other protective gear, such as wrist guards, knee pads, and elbow pads.

Follow the rules and signs on the mountain or the park, and stay within your skill level.

Be aware of other riders around you, and always give them plenty of space.

Stay hydrated and take breaks when needed to avoid exhaustion and injury.
Conclusion
Snowboarding and skiing are some of the most exhilarating sports on the planet. Whether you prefer the challenge of steep runs or the excitement of terrain parks, plenty of options are available for adrenaline junkies. However, it's important to remember that safety should always come first.
By following the tips outlined in this article and using common sense, you can enjoy these sports to their fullest while minimizing the risks. So grab your gear, hit the mountain or the park, and experience the thrill of a lifetime!