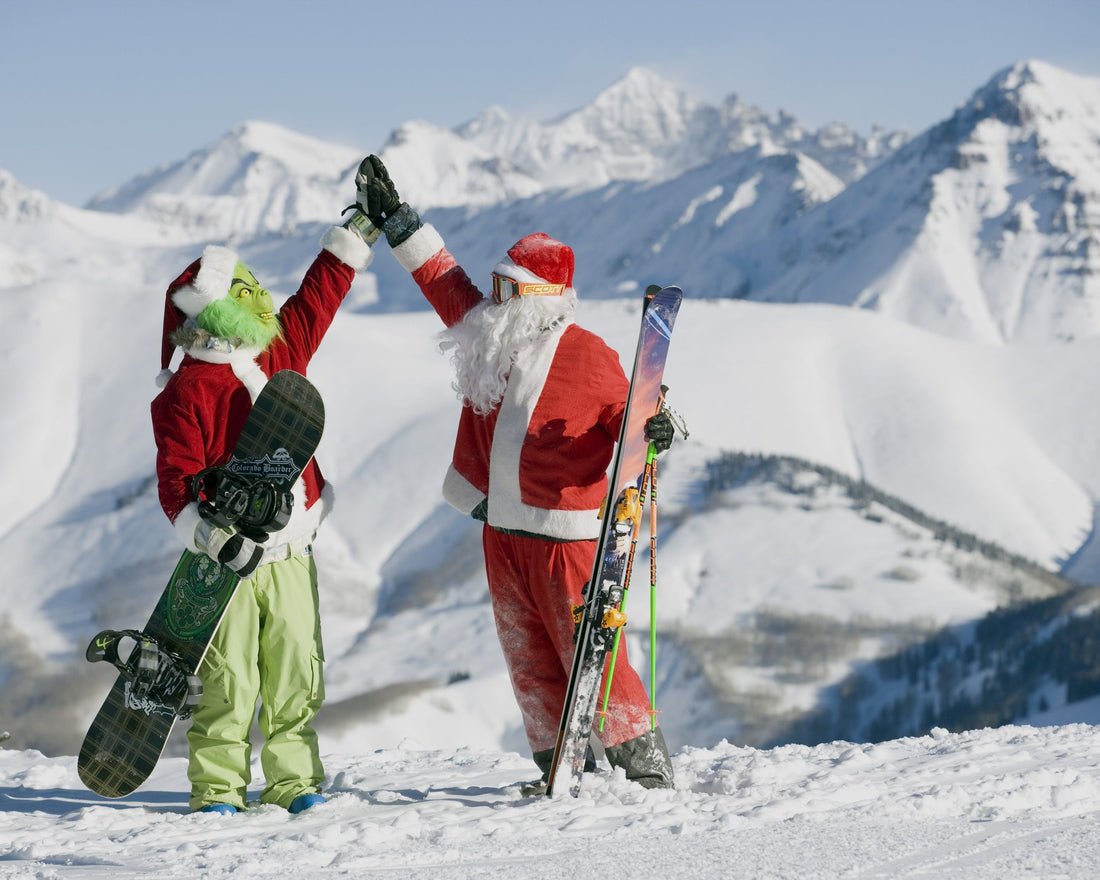 Best Christmas gift ideas for snowboarders & skier
A skier/snowboarder's life is one of endless adventure. After all, they don't need an excuse to go on an epic ride through the mountains every day. So why not give them a Christmas gift to give them more reasons to hit the slopes? Here are some awesome ideas for your favourite snowboarder this Christmas:
Neck Warmer
If you are on a budget a neck warmer is an excellent gift for any skier/snowboarder. It can be used as a scarf, beanie or balaclava and worn in different ways to keep you warm.
When you select neck warmers select the one made from 100% cotton fabric pre-washed for softness and comfortable fit.
Portable Solar Power Bank
If your skier.snowboarder loves the outdoors, they will love a solar power bank. Solar power banks are also great if you want to save money on electricity bills.
With a solar power bank, they can charge your their or other devices anywhere. There are many different options available for these products, so be sure to choose one that meets your needs and budget.
Travel Organiser
They might not be glamorous gifts, but travel organizers are an excellent way to organize your skier/snowboarder's gear. The best ones are made from a rigid material and have compartments for passports, money and more. They can also store other things like make-up or tech accessories, helping you stay organized when travelling by plane. This is an excellent gift for anyone who regularly travels—not just skier or snowboarders!
A new snowboard can be the best gift of all.
If you're looking for a gift that will make your favourite snowboarder grin from ear to ear, a new snowboard can be the best present. There are many types of boards, so it's important to know what's right for them.
If they've got an old board they love but need something with more kick and pop, consider upgrading their bindings or boots (or both). If they're starting out and want something simple but fun, go with a beginner binding with some natural flare—you might even find yourself inspired by how much fun they're having on their ride!
All mountain Jacket
Another great idea is to gift an all-mountain jacket. The most important thing when looking for a jacket is warmness. Look for a jacket that is waterproof and windproof. This will protect from the elements when riding a snowboard, so ensure it has a hood and plenty of pockets to keep your hands warm. Make sure it has adjustable cuffs to stay tight around your wrists, and don't let any cold air in while you ride down some powdery slopes!
Look at jackets with high-quality insulation layers like down or synthetic fillings, which are lightweight yet warm enough not to leave you shivering on top of a mountain during those chilly winter days. 
An excellent all-mountain jacket should also be breathable so that air doesn't get trapped inside it and makes you sweat while trying to enjoy yourself on the slopes this season!
GoPro for capturing their adventure
A GoPro action camera is something a snowboarder or skiier would love if they don't already have one.
GoPro cameras are small, light and waterproof. They're also great for capturing other activities like surfing, biking or hiking.
A GIFT card.
If you don't know what they already have or what they like, then gifting a GIFT Card is a great idea. When you give a Gift Card, writing a personal note would be nice. 
Here in Treevy, you can buy gift card that allows them to buy their favourite snowboarding hoodie, other apparel, ski jacket or whatever they like.
Here is the link to buy Gift Card.  Treevy Gift Card
Conclusion
There are plenty of presents for ski/snowboarders, from Christmas stockings to stocking fillers. The key is to know your recipient and get them something they will love or something that can be useful for them! 
We hope our list of ideas was helpful to you.