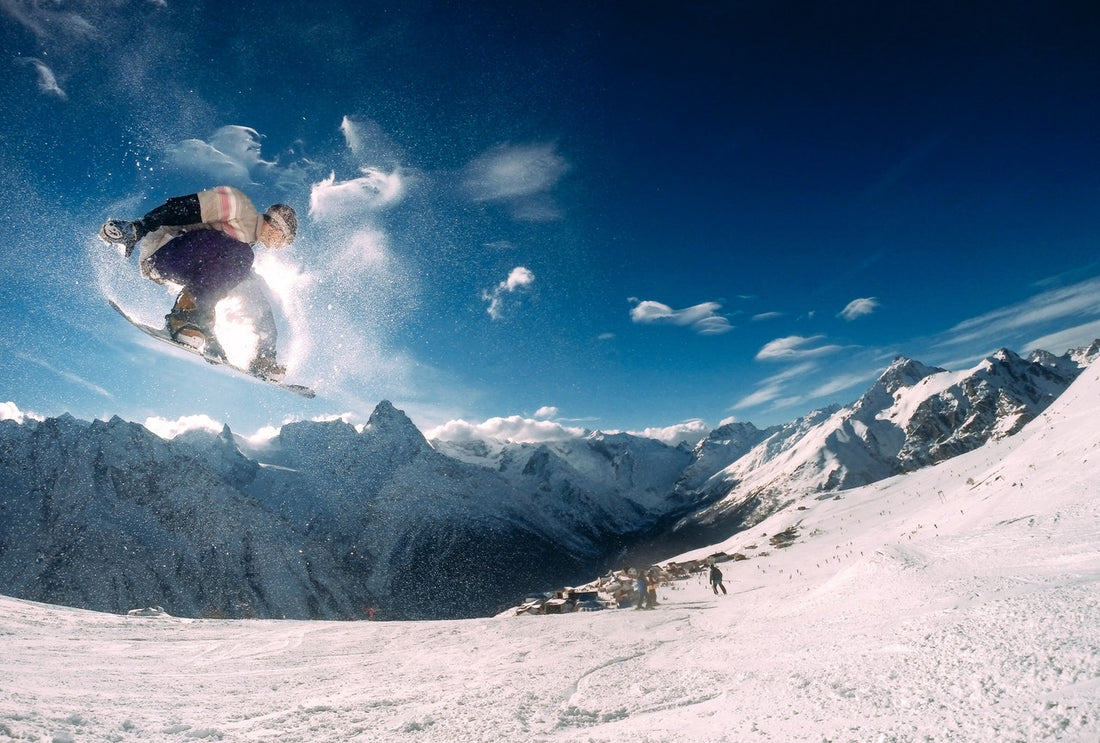 6 Top-rated Ski resorts in Utah for Snowboarding & Skiing
Resorts play an important role in giving a wonderful experience for skiing and snowboarding. Best snowboarding resorts are located based on the ski areas of mountains. If you are planning to make wonderful skiing or snowboarding, it is important to select top-rated ski resorts in Utah for snowboarding and skiing. 
Hope this article will help you to choose the best resort. Here, we are listing the top-rated ski resorts for snowboarding & skiing with a vision to help snowboard & ski lovers.
Utah is the best destination for snowboard lovers as it is having big mountains, thousands of acres of terrain for skiing, small resorts to top resorts for staying, etc. Here is the list of 10 top-rated ski-resorts in Utah for Snowboarding and Skiing.
1. Snowbird
Snowbird is a great ski resort with sharp mountain peaks and is suitable for advanced skiers and its terrain suits anyone. There is Alta Ski Resort near Snowbird. If you are taking a joint ticket, it is possible to ski together.
You can access almost all areas of the mountain using a passenger tram. Snowbird provides a 125-passenger tram. There is a tunnel through the mountain and the skiers can move through the tunnel on a conveyor belt.
Basic accommodation options are there at the base of snowbird but we cannot see it as a village or town. It is possible to park at the base. For parking, at a far distance, nothing has to pay as fees. But for close parking, small fees are there. 
You can go through their official website for more:- www.snowbird.com
2. Brighton Resort
Brighton is a mountain with 1,000 acres of terrain for skiing and has snow of about 42 feet in the season. Both skiers and snowboarders can enjoy their skiing and snowboarding.
The skiing is free for children of age 10 and below. From December to March, night skiing is possible except Sundays.
It takes about 45 minutes to Salt Lake City. Brighton Resort and Solitude Mountain Resort are located in Big Cottonwood Canyon and are connected by SolBright Trail.
If you buy SolBrighttickets then can access both resorts. Brighton is included in the IKON pass program.
You can go through their official website:- www.brightonresort.com
3. Snowbasin Resort
Snowbasin Resort offers a first-class facility and provides awesome services. The skiing and snowboarding over 3,000 acres of skiable terrain is the biggest attraction of Snowbasin. 
There are beautiful restaurants and day lodges with high ceilings and wooden beams, fireplaces, etc. There is no accommodation at or near the base which is the only drawback of Snowbasin resort. Visitors have to use lodges in Ogden which is about 30 minutes away from Snowbasin. And an hour of driving is required to reach Salt Lake City.
The official website of Snowbasin is www.snowbasin.com
4. Park City Mountain Resort
This is one of the largest ski resorts in Utah which is and its extensive terrains make it feel as good for skiers and snowboarders. 
Park City Mountain Village and Canyon Village are the two separate bases of Park City Mountain Resort with their own park facility and unique characters. Among them, Canyon is larger and has mixable terrain.
Go through their official site to know more:-  www.parkcitymountain.com
5. Deer Valley Resort
This resort is for skiers and not for snowboarders. That means, Deer Valley Resort is the skiers-only resort, and skiers can enjoy skiing through the slopes without worries of snowboarding.
The mountains in Deer Valley give an incredible view for the eyes. The facilities are first class and the mountains are mixed up with all terrains. So that, it is suitable for all levels of skiers and it is known as a family resort.
Six mountains with more than 100 runs spread over 2,000 acres. Deer Valley allows only 7,500 skiers per day in order to avoid more crowds.
Here is the link to know more about Deer Valley:- www.deervalley.com
6. Sundance Mountain Resort
This resort is having beautiful scenery with a quaint atmosphere but the ski hill is very small with 450 acres and 42 runs. Even though the ski is small, its services and amenities are first class and also include ski school too.
This resort is started by actor Robert Redford in 1969 and is located south of Salt Lake City at a distance of about an hour.
The resort is having a simple look with wooden and log-style cabins and restaurants. You can go through their official website for more:- www.sundanceresort.com
Conclusion
Utah is having many resorts for snowboarding and skiing. Among them, we have listed the 6 top-rated resorts for skiing and snowboarding. Hope this article will help you to find the best resort and can really enjoy your skiing trip!
As you are a snowboard or ski lover, you may like Treevy's collection of snowboard theme garments. If you are interested, check out our snowboarding hoodies collection to make a good purchase.