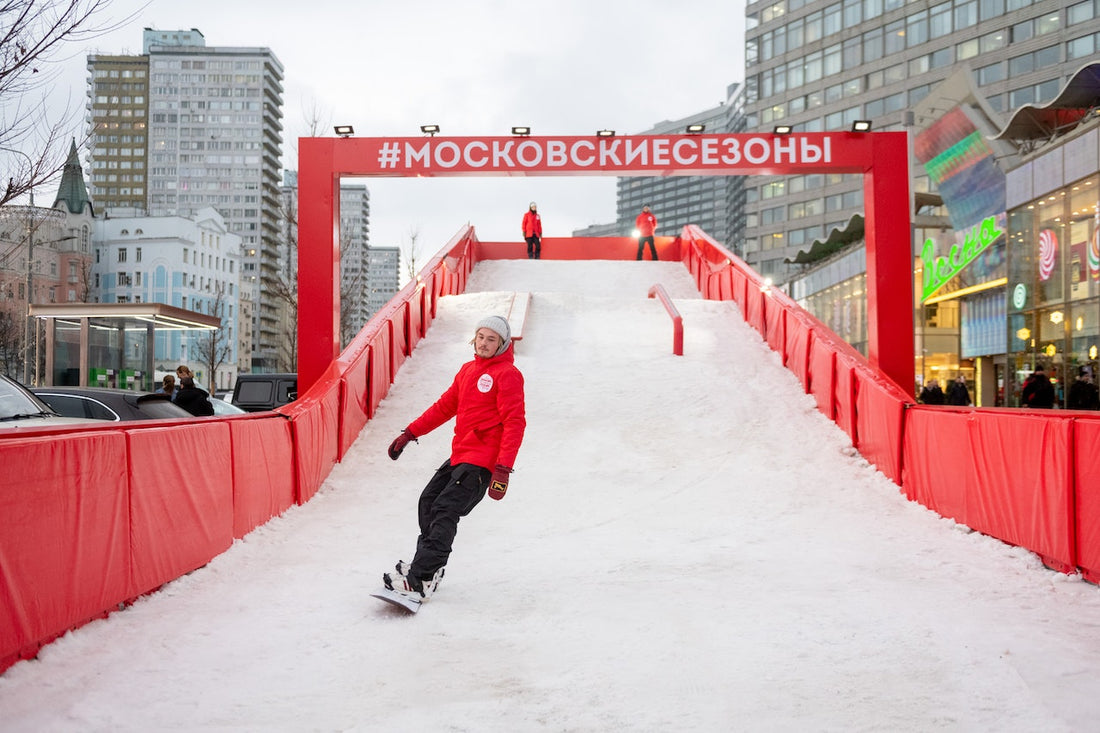 5 amazing types of snowboarding competition
If you're a fan of snowboarding, then you know that it's more than just a winter activity - it's a true art form. From the graceful arcs of a half-pipe to the adrenaline-pumping action of Boardercross, there are many ways to enjoy this thrilling sport. And suppose you're looking to take your skills to the next level. In that case, you'll definitely want to check out these five excellent types of snowboarding competitions. Whether you're a seasoned pro or a beginner looking to try something new, these competitions have something for everyone. So grab your board and get ready to hit the slopes - it's time to show off your skills!
Here are some of the most popular types of snowboarding competitions.
Backcountry Snowboarding
Backcountry snowboarding is when a snowboarder rides down the side of a mountain, but instead of skiing on groomed runs and within the boundaries of a ski resort, they're in an area that needs to be maintained. Backcountry competitions are held in remote areas. They're not for beginners and require an experienced guide to lead you safely back to civilization at the end of your ride.
Slopestyle
Slopestyle is a freestyle snowboarding competition where skiers and snowboarders compete in an array of tricks judged on style and difficulty.
The sport was invented in the late 1980s by Jake Burton Carpenter, who wanted to create a freestyle event that could showcase more than jumps.
Slopestyle competitions are still going strong today as one of the most popular events at major winter sports competitions, such as the X Games and FIS World Championships.
Boardercross
If you've ever wanted to be a snowboarder but were worried about breaking your neck in the process, Boardercross might be for you. It's an event that involves racing down a downhill course on a snowboard and performing various tricks as you go. It sounds like skateboarding, but with snowboards instead of skateboards (usually less safety gear). In fact, the sport is gaining popularity among those who have already taken up freestyle skiing or snowboarding; they're looking for something more challenging than just gliding through powdery terrain.
Though there are few competitions available at this time of year (you'll have to wait until next winter), Boardercross is still considered one of the most popular snowboarding events worldwide. If you want to learn more about this exciting new sport, check out one of our links below:
Big Mountain Competition
The Burton US Open is one of the best-known snowboarding competitions in the world. It's a competition where some of the best snowboarders compete in various events, including slopestyle, half-pipe and superpipe. This event has been held in Utah since its inception, with this year's event kicking off on February.
The roots of this competition go back to 1987 when Jake Burton Carpenter founded Snowskool (now known as Burton Snowboards) with his wife Kim and longtime friend Jeremy Jones. In those days, it was called The National Interschools Amateur Competition—now it attracts thousands of spectators yearly!
Banks Slalom
Slalom is a timed race down a course with gates on either side of it. The gates are spaced out, so the rider has to make a sharp turn between them. It's considered one of the most challenging races in snowboarding because of how fast you have to go while making these sharp turns, but it also has some advantages over other events because it requires less physical strength than half-pipe or big air competitions.
Slalom is an event where riders compete for the fastest time down a course marked with gates on either side.*
The goal is to get through these gates as quickly as possible without knocking them over or missing any of them entirely (this would result in disqualification). Slalom courses tend to be shorter than other courses since they focus more on speed than tricks and jumps, so they're usually between 250-450 meters long depending on what type of snowboarder you are—freestyle, freeride or all-mountain riders typically have different requirements for their equipment and therefore require different lengths for their tracks!
Conclusion
So, what do you think? Do you like these competitions? Which one is your favourite? What would be an exciting competition that I didn't mention here today? Leave a comment below and let me know!