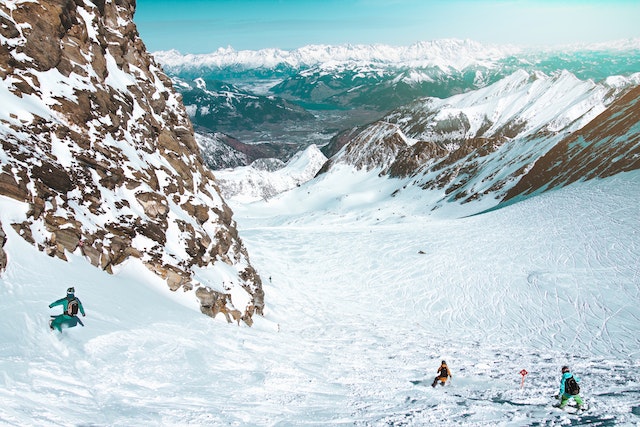 2023 Ski and Snowboarding Trends - New Gear, Popular Resorts and Upcoming Destinations
Skiing and snowboarding are winter sports that have been popular for many years and continue to grow in popularity every year. With the winter season just around the corner, it's time to take a closer look at what's new in the world of skiing and snowboarding for 2023.
In this blog post, we'll discuss the latest styles and trends in skiing and snowboarding, including new gear, popular ski resorts, and up-and-coming winter sports destinations.
New Gear:
One of the most exciting things about skiing and snowboarding is the constant evolution of gear and technology. In 2023, we're seeing a focus on lighter and more comfortable gear, with many brands releasing updated versions of skis and snowboards that are easier to maneuver and offer better balance. Additionally, new materials are being used to create more durable and weather-resistant gear, so you can enjoy a day on the slopes no matter the conditions.
Popular Ski Resorts:
Each year, ski resorts around the world compete to offer the best experience for skiers and snowboarders. In 2023, some of the most popular ski resorts include Whistler Blackcomb in Canada, Aspen Snowmass in Colorado, and the Three Valleys in France. These resorts are known for their exceptional terrain, world-class amenities, and charming mountain villages.
Up-and-Coming Winter Sports Destinations:
While the traditional ski destinations continue to be popular, there are also a number of up-and-coming winter sports destinations that are worth exploring. Some of these include the Dolomiti Superski in Italy, which offers a unique and breathtaking skiing experience, and the Siberian ski resort of Sheregesh, which is quickly becoming known for its deep powder and challenging terrain.
In conclusion, the world of skiing and snowboarding is constantly evolving, and 2023 is no exception. Whether you're a seasoned skier or snowboarder, or just looking to try something new, there's something for everyone this winter season. So get ready to hit the slopes and experience all the latest styles and trends in skiing and snowboarding.